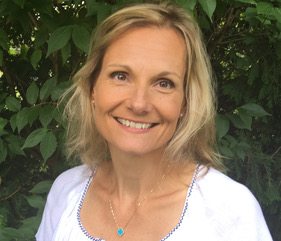 Biography – Dr. Carolyn Weber
An award-winning author and professor, Dr. Carolyn Weber holds her Honours BA from the University of Western Ontario, Canada and her masters and doctorate degrees in Romantic literature from Oxford University, England. A Commonwealth Scholar, she was the first female dean of St. Peter's College, Oxford University.
Carolyn has been an associate professor at the University of San Francisco, Seattle University, and Westmont College. She now teaches both at her alma mater the University of Western Ontario and at Heritage College and Seminary.
Carolyn speaks regularly on the intersections of faith, literature and culture at campuses, churches and organizations ranging from Billy Graham's Cove to national and international academic and mainstream conferences. She has been a guest on numerous radio interviews, television shows, and podcasts, such as 100 Huntley St., Context with Lorna Dueck, Family Life, Focus on the Family, and Cardus. She teaches across a wide range of venues, from the classroom to retreats, workshops and invited lecture series. Her critically acclaimed memoirs Surprised by Oxford (Thomas Nelson/HarperCollins) and Holy is the Day (InterVarsity Press) were both shortlisted for the Grace Irwin Prize, the largest award for Christian writing in Canada: Surprised by Oxford received this award in 2014.
A poet, essayist and featured contributor to such publications as Faith Today, Carolyn also delights in writing children's literature and participating actively in children's education. Carolyn lives in her hometown of London, Canada, with her husband and four spirited children.
Any queries or comments can be directed to Dr. Weber at
write @ carolynweber . com
Due to her teaching, writing and family commitments, Carolyn Weber does only a very select number of speaking engagements in a calendar year. If you are interested in contacting Carolyn to speak at your event, please send a detailed description to the email above.